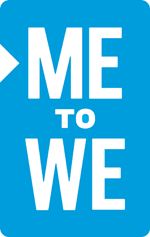 For the second year in a row, École W.S. Hawrylak School has formed a WE Act
Committee, made up of compassionate, dedicated, and enthusiastic Grade 6-8 students.
Our committee challenges students to identify local and global issues that inspire them
to make a difference. This year, we have decided to focus on the ENVIRONMENT pillar.
The first initiative our group has taken on is to sell ME to WE Rafiki Bracelets. These
bracelets are crafted in small villages by women, who otherwise wouldn't have the
opportunity to work and support their families. Each bracelet is $10, with $5 automatically
being contributed back to these villages.
All orders start on January 10th and are due by Friday, January 19. NO LATE ORDERS WILL BE ACCEPTED... thank you!
Thank you/merci for supporting this worthy cause!
Mme Coon, Ms. Perkins, and Mrs. Leier