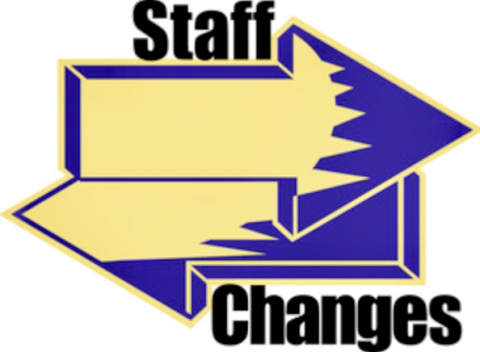 June 19th, 2018
Dear Hawrylak Students and Families,
It is that time of year when we announce the staffing changes for the 2018-19 school year.  We want to express our sincere appreciation to those staff members who are leaving our school for their expertise, leadership contributions and all the extras that they have given to École W.S. Hawrylak School.  We bid farewell and all the best to…
Mrs. Kaye Geiger, Educational Assistant - transferring to

É

cole Wascana Plains School

Ms. Emily Holmes – going on maternity leave in September 2018

Mme Trista Krassman, Grade 1/2 French Immersion teacher – transferring to

É

cole Massey

Mr. Dylan Longmoore – parental leave starting June 25th to until January 7th, 2019

Mrs. Arlene Mastalier, EAL Teacher – retiring

Mrs. Tanya Murray, Educational Assistant – returning to the EA sub list

Mrs. Dianne Swann, Educational Assistant - transferring to

É

cole Wascana Plains School

Mr. Brian Warren, Grade 8 Teacher – transferring to Campbell Collegiate
We would like to extend a special congratulations and best wishes to Mrs. Mastalier as she retires from 27 years of teaching.  We are all very grateful for her years of outstanding dedication to the many students!  Enjoy your retirement!  
In the fall 2018, welcome to…
Mr. Ryan Bodnarchuk – Grade 7/8 Teacher for Mr. Longmoore's paternity leave

Ms. Andra Curtis – Grades 1/2 Teacher for Ms. Holmes' maternity leave later in Sept.

Mme M

é

lissa Compain – Grade 1/2 French Immersion Teacher

Ms. Sara Johnson – intern with Ms. Machnaik

Mrs. Tammy Neufeld – Grade 5/6 Teacher

Ms. Samina Sageer – English as an Additional Language Teacher

Ms. Linnea Ulrich – Educational Assistant
Please note that staffing could have some changes in the fall dependent on student registrations. 
The entire staff list for 2018-19 click here. 
Have a wonderful summer!  See you back on Tuesday, September 4th, 2018!
Classroom Building for 2018-19:  One question that comes to the office at the beginning of each school year is how we determine which class students will be in. The first thing parents need to know is that this is a carefully considered process. There are a number of factors that go into this decision including the number of students in each grade, trying to get a balance of gender and abilities, and maintaining some social supports for each student. Overall, the most important consideration is what is in the best academic interest of all of our 711 students.
The reality for many of our students is they will be in a split-grade classroom at some point during their academic careers, often more than once. Considering the diverse needs and abilities of students, no class is a "straight" grade. Our teachers will use a variety of strategies to best meet the individual needs of their students, which would include flexible groupings within and beyond their regular classrooms. Being in a lower split does not mean that students are lower in their ability, the same way a higher-grade split is not comprised of the highest achieving students. Each classroom needs a working balance.
Finally, students cannot be grouped based on where their friends are or whether they will have the favourite teacher they have always wanted. We do pay attention to social supports, but working in the same classroom with your best friend(s) is not always the best thing from an academic point of view. While each teacher has their own strengths that may be somewhat different from their colleagues, all have incredible talents to share in a challenging, rewarding, learning environment. We would welcome the opportunity to have my child educated in any one of their classrooms.
On very rare occasions, changes may be made if it is determined to be in the best academic interests of a particular child. The final decision rests with the in-school administration in consultation with the staff. We appreciate your understanding and support regarding this matter.