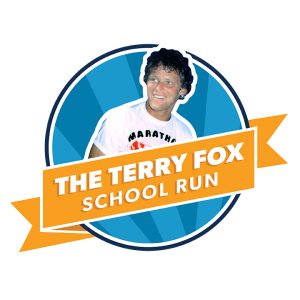 On April 12th, 1980 Terry Fox began his
Marathon of Hope in St. John's, Newfoundland.  Thirty-eight years laters, students and communities across Canada continue to raise money in his name and W.S. Hawrylak has been committed to raising money for this cause. On Friday, September 21st at 2:30 p.m. we will celebrate and support Terry Fox by participating in our annual community walk. From September 17th until the 28th we will be participating in a "Toonies for Terry" fundraiser. We would invite students and community members to donate a toonie or more to support cancer research and the Terry Fox Foundation. You can donate to your classroom teacher or by visiting our school fundraising site online at:
https://secure.terryfox.ca/registrant/TeamFundraisingPage.aspx?TeamID=825310#&p
anel1-1

If you donate more than $20, you will be eligible for a tax deduction. Please send your donation in an envelope labelled with your name and address in order for the Foundation to mail your receipt to you. If you donate online, your tax deductible receipts will automatically be sent with an online donation of $20 or more.
Our walk/run will go on rain or shine; please dress appropriately. Thank you for your
support for this cause!
Your Terry Fox School Committee