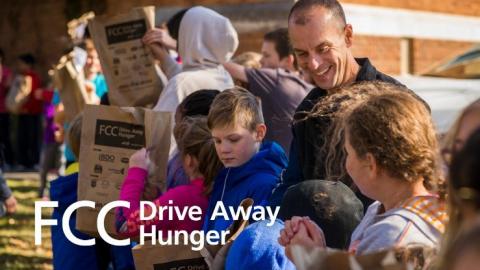 We are collecting food bank donations now until October 17th. 
Did you know?
Food bank use in Saskatchewan
Over 31,000 people are assisted by a food bank each month

45 per cent of those assisted by food banks are children

Saskatchewan food bank usage has risen by over 17% from 2015
The Hawrylak FCC Food Bank drive begins on Sept. 24th, 2018
Brown bags & envelopes

Brown bags will be delivered to classrooms on M

onday

Items will be collected until Wednesday, October 17th

All monetary ($) donations should be sealed in the envelopes provided, with the information completed on the front. Donations will be collected throughout each week.  

All brown bags can be taken to the shared learning area.

Thanks for your support!
Most Needed Items:
Pasta products and rice
Canned meat and fish
Dry and canned soups, stews
Canned fruit and vegetables
Flour
Breakfast cereal
Peanut butter
Canned or powdered milk
Fruit juices
Pasta sauce
Beans and legumes
Infant formula and baby food
"The FCC Drive Away Hunger tour brings much needed support to communities across the province through the commitment and enthusiasm of the FCC team and partners. This allows us to meet the needs of over 31,000 people each month. The food, funds and volunteer support generated make the continued work of food banks across the province possible. Even more impactful is the community awareness and engagement this amazing effort creates around hunger and food security issues. Thank you to FCC for their continued leadership in the fight against hunger locally, provincially and nationally." Steve Compton, CEO, Regina & District Food Bank