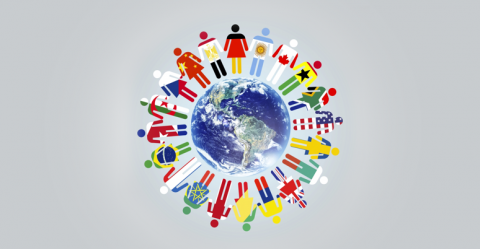 December 3rd, 2018
Dear Parents/Guardians:
Can you please help us?
We cherish the fact that within our school community we have families who represent diverse cultural and religious groups. During the course of the school year, we would like to acknowledge the many celebrations and/or observances which contribute to our multicultural presence.  Our purpose is to recognize the event, to help everyone feel included, and to educate students and staff about its significance.  It is common practice for us to do this through announcements, displays or other activities.
We often celebrate common holiday-related times such as Thanksgiving, Christmas and Easter, but would you please help us ensure that we don't miss anything?  If you have a celebration and/or observance during the school year that is important to your family, and which you would like to acknowledge, please let us know.  To assist us in handling our acknowledgement in a proper manner, we would appreciate any information that you can give us.  We have designed the form below which you can return to the school if you wish, or you can contact us personally.
Thank you for contributing to this important part of our school life.
Sincerely,
Mrs. L. Frei                                          Mme F. Pelletier
Principal                                               Vice-Principal
-------------------Please complete and return to Mrs. Frei-------------------------------------------------
Your name:  ______________________ Your child(ren)'s name(s):  __________________________
Name of celebration or observance:  ______________________________________________________________
Dates of the celebration or observance:  ___________________________________________________________
Information that would be important for students to know:  ________________________________
___________________________________________________________________________________________
___________________________________________________________________________________________
Information that would be important for staff to know: _________________________________________________________________________________
___________________________________________________________________________________________
Appropriate greeting or acknowledgment for the occasion:  _________________________________________________________________________________