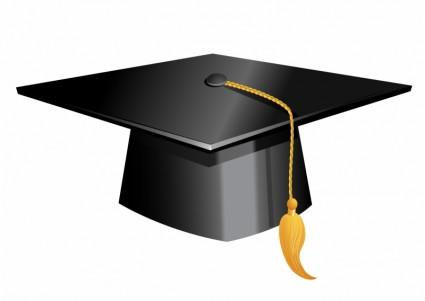 GRADE 8 OUTDOOR SCHOOL:  Grade 8's will be going camping to Fort Carlton, Saskatchewan on June 10th to 13th inclusively.  Volunteers will be needed.
GRADE 8 FAREWELL PLANNING MEETING:  Tuesday, April 30th, 2019 in the library at 6:00 PM
Important dates to remember:
Photographs:  Farewell pictures for the Class of 2019 composite and individual packages were taken on Thursday, April 4th, 2019 at the school.  If your child missed the photos, please contact Lifetouch at 306-949-8448.  Orders and payment are due May 2nd.
Farewell Ceremony Slideshow Presentation:  By May 10th, please email https://www.dropbox.com/request/pi5l1tjoGrXzpnAFbtPA a baby photo of your grade 8 student to Mrs. Kendra Leier (in Dropbox) so we can use these photos for our farewell slide show.
Farewell Ceremony:  Thursday, June 20th, 2019 at 6:00 PM Hawrylak main gym
Grade 8 Beach Day – Friday, June 21st – Regina Beach Day – planned by the staff and the buses are paid by the school.  We will leave here around 9:30 AM and return by 3:00PM.  Students can purchase food at the venues at Regina Beach or bring a cooler with food and snacks for the day.  Three lifeguards will be present so that the students can go swimming if they choose to do so.  If the weather does not cooperate, a movie in the gym will be our back up plan.
Farewell events on Thursday, June 20th – Timeline:
Photographer – Cyndie Knorr: 3:30 – 5:30 PM on site (mini-gym).  This photography session is optional for families.  Photography information packages will be sent home in May/June

Refreshments, snacks and socializing: 5:00 – 5:55 PM, in Shared Learning Area (Grade 7 parents provide refreshments and snacks)

Farewell ceremony: 6:00 – 8:00 PM in main gym. Gym doors will not be opened until 5:40 PM

Due to the fire regulation having a maximum seating capacity and the number of grade 8 students (90), we can only allot for 4 tickets per grade 8 student (the grade 8's do not need a ticket).  If families do not use all their tickets, we request that the tickets be turned back into the office.  If families request additional tickets, please send Mrs. Frei an email (lisa.frei@rbe.sk.ca), and we will have a draw system to redistribute the unused tickets.

Parent supervised celebration activity: 8:30 – 10:45 PM at The Broken Rack.  This venue has been booked and students are bussed to the venue. Parents pick up students from the Broken Rack at the end of the evening.

Activity is inclusive (appropriate and accessible funds for all students)

Students preorder food - parents coordinate this

Parents chaperone the celebration activity (Parents must have Police Information Check/PIC completed with local police department)

Photo booth has been booked

Please do not plan a private party after this celebration.  We want this evening to be an inclusive evening for all students.
There will be a fee of $50.00 per student. The fee will pay for the cost of the venue, food, decorations, transportation to Broken Rack & Regina Beach, photo booth, snacks, lifeguards, etc. This fee will be available to be paid online very soon.  

Thank you to the HSCC for providing some annual funding for the grade 8 farewell as well!
Communication – information pertaining to Grade 8 Farewell will be posted on school website; email will be the primary method of communication.

Committees and Responsibilities – It takes several people to put on an event such as the Grade 8 Farewell.  We appreciate any time you can give us to assist with the planning of this event.  Please sign up on the charts if you are available to volunteer! Thanks!
Thanks for your assistance!