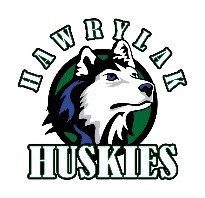 Coming Up This Week:
Mon, Sept 16th
3:37-5 Boys VB A Practice 
3:45-5:00PM - Boys VB - Congrats to everyone who tried out and to the fine young men who have made the team! Stayed tuned for details on our B team. 
Tues, Sept 17th
7:30 -8:30 - Girls A Practice
8:53-3:37 - Neufeld/Fiege at Outdoor Ed Trip all day
12:00 - Girls B Volleyball Practice
10:30-2:30 - Radfelders class at Outdoor Ed Trip
3:37-5 - Boys A Practice
Wed, Sept 18th
8:00AM Cross Country Practice
12:00PM- Cross Country Practice
3:45 - Boys A Game at Harvest City 
3:37 - 5:00PM - Girls A VB Practice  
Thurs, Sept 19th
11:45 - 12:45 - Boys B Tryouts  
3:45 - Girls A Game At WSH vs Buck
5:00- 7:00 pm - Welcome Back BBQ (We can't wait to see everyone here. If you didn't get food ordered in time, come anyway. The SCC has secured free popsicles and there may even be some left over food for sale that night.)
Fri, Sept 20th
8:00 AM- Cross Country Practice
8:53-3:37 - Mme Gouin's Class to Dirt Hills 
12:00PM- Cross Country Practice
Fun Dinner Time Topic: What does it mean to "Raise the Bar" in leadership and learning? 
Ask your child how they showed up as a #HuskieLEADer this week.  
Or check us out on TWITTER at https://twitter.com/wshawrylak. 
Each week you will find an update right here! This is how we will keep everyone in our community up to date and will save paper in the process. 
Finally, an important reminder for all families to stay out of the bus lanes in front of the school for drop-offs and pick-ups. We take student safety seriously and want to ensure we are clear that this is not an area we want any traffic outside of our busses. Finally, please remember to slow down to 30km in the school zone and to double-check crosswalks before proceeding through these areas. Thank-you for being our partner in student safety at Hawrylak. 
Each week is better than the last...on our way to excellence.

Yours in Leadership & Learning. 
Mrs. Daelick