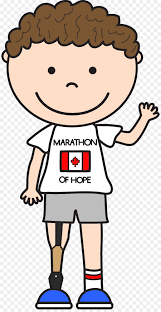 On Thursday, Sept. 26th at 2:30 p.m. we will celebrate and support Terry Fox by participating in our annual community walk. From September 12th - 30th we will be participating in a "Toonie for Terry Fundraiser".
We would invite students and community members to donate a toonie or more to support cancer research and the Terry Fox Foundation. You can donate to your classroom teacher or by visiting our school fundraising site online at:
http://www.terryfox.ca/EcoleWSHawrylak
Special thanks to Mme Gouin, Mme Potvin and Mrs. Trithart for making this fundraiser possible. 
For more information: Click Here.