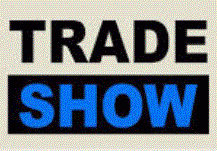 Hello Hawrylak Families! 
We are so excited to be hosting our first ever Craft Fair/Trade Show this Fall and we need your help! 
This event will be held on November 9th, 2019 from 10 am-4 pm and we are looking for vendors. 
If you have a craft or trade you would like to showcase or know somebody who does, please let us know and/or pass the word along!  We have some great and unique vendors already signed up, but we're looking for more.  For a registration form or more information, please email wshawrylakscc@gmail.com or find our event on Facebook at WS Hawrylak SCC.  Proceeds from this show are going to be used for improvements around our school (bike racks, school equipment updates, etc.).  It's going to be a great place to get some Christmas shopping done and meet and see the people in our community and school community. 
We look forward to hearing from you and seeing you at the show!