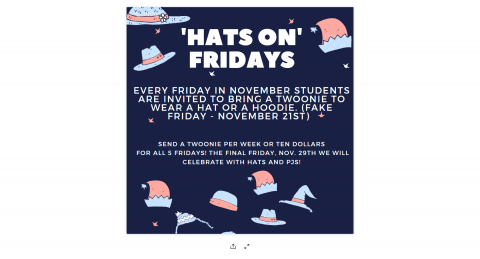 Every Friday in November ( and Thursday Nov 21st) students and staff are invited to bring in a Twoonie to wear their hats and hoods all day!
Send a Twoonie each Friday or $10 for all 5 Fridays!
On November 29th we will celebrate with hats & PJ's
Proceeds will go to help the United Way.