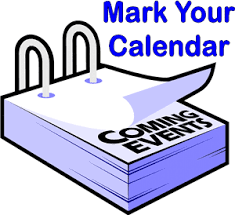 Please click "Week at a Glance" to see more. ( This will be updated every Thursday)
School Reminders:
- New 22Fresh School Clothing links have been sent out to families (you can find this on our website as well). 
- Our K-5 Classic Christmas Tickets will be distributed at conferences. Two tickets will be provided for each family. However, additional family members are welcome to attend the afternoon performance on Dec 17th and 18th. The matinee performances do not require tickets. If you need more evening tickets please email Laura.wilson@rbe.sk.ca.
- We are looking for prizes for a staff silent auction to raise money for local UW Summer Success Literacy Camps.
We are also looking for prizes for our own school Read-a-thon. If you can contribute to either we would really appreciate your generosity!
Monday, November 18th – Day 1
3:45-4:15 – Boys A Volleyball Practice
Tues, November 19th – Day 2
Dental Sealants K-2
7:30-8:45 – Girls A Volleyball Practice
Wed, November 20th – Day 3
Dental Sealants K-2
7:30-8:45 – Girls A Volleyball Practice
8:30 Book Fair- "Shopping looks"
9 -3:37 - HATS ON for United Way ($2 to wear a hat or a hood today!)
3:45 - 5:00 – Boys A Volleyball Semi Finals- TBD
Thurs, November 21st – Day 4
Dental Sealants K-2
Western Day!-YeeHaw!-Dress up Pardners!
7:30-8:45 – Boys A Volleyball Practice
9:00-Book Fair Open
4:00 Girls A volleyball Semi Finals TBD
Fri, November 22nd – Day 5
Goal setting Conferences-No School (Please stick to your scheduled conference time!)
Scholastic Book Fair open during conferences
22Fresh Clothing Size Kit Available today in the Shared Commons area

Up-coming dates to add to your calendar:
December
- December 4th – SCC Special Lunch Day 
- December 6th – PD Day – No regular classes for students.
- December 6th – United Way Staff Silent Auction and Campaign Close
-December 17th - French Immersion Grades K-5 Classic Christmas Concert
-December 18th - English Grades K -5 Classic Christmas Concert 
-December 20th - Final Day of Classes for 2019 – 2:30 Dismissal
-December 20th – HLC Festive Sweater (Clothing)/Red & Green Day
January
-January 6th – Classes Resume
-January 24th – PD Day – No regular classes for students
-January 27th – 31st – Read-a-thon
-January 31st – HLC 'Occupation' Day