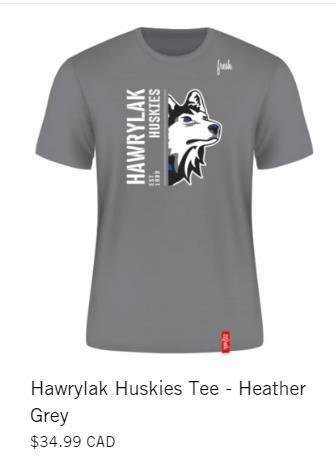 Together, we will freshen up our Husky Gear!
Initial orders for Husky Gear will be delivered to the store December 20th. 22Fresh will contact you to pick up your orders.
Also,..with such a demand, we've opened up another round of ordering to let you get your HUSKIES gear. Ordering will be available until the end of March
All orders can be picked up at 22Fresh (1378 McIntyre St, Regina, SK S4R 2M8). They will contact you when your gear is ready.
22Fresh will kick back 10% of all sales back to the school to support our Grade 8 Outdoor School trip to Batoche.
Click HERE to order