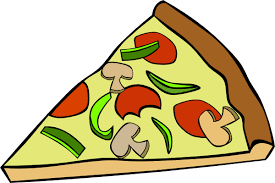 W.S Hawrylak HSCC is excited to host the following lunches for the remainder of the school year.
Wednesday, Dec 4th, 2019 – Domino's Pizza and Booster Juice
(cut off date to order is Friday November 29th, 2019)
Friday, March 13th, 2020 –  Pizza Hut and Dairy Queen blizzards
(cut off date to order is Sunday March 8th, 2020)
Wednesday, June 3rd, 2020 – Quiznos and Menchies
(cut off date to order is Friday, May 29th, 2020)
The use of the website www.healthyhunger.ca was a great success last year. As a result, the W.S Hawrylak HSCC will continue to use this website for ordering and processing of all fun lunches. Cash payments will not be accepted for any fun lunch orders.  Please go to https://www.healthyhunger.ca/ where you will be able to create an account, view all upcoming special lunches, place an order for all dates or just one at a time, and pay online. For families that already have an account, once you log in you will need to once again add your child(ren) and choose the correct classroom teacher prior to placing an order. Orders can be placed online until 5 days prior to the dates listed above as this is the cut-off that the website uses to close orders.
REMINDER: Classroom Supervisors, two parents per class, (11:35am-12:30pm) are needed. If you would like to volunteer your time, please contact your child's teacher directly.
Thank you from your Hawrylak School Community Council special lunch committee!