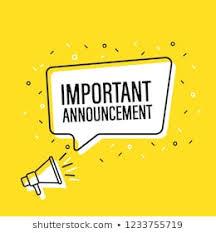 Thank you to our outstanding community for your patience and cooperation as we navigate both teacher sanctions and the Covid-19 virus. 
To say we feel your support is an understatement!
Due to Covid-19:
The government has just announced class closures will take place effective March 20, 2020. For today through to March 19th, parents who are able to do so are asked to keep their children home. Schools will remain open until the 20th for those parents with limited childcare options to plan for the closure of schools.

Further information will be posted as available.

Conferences are cancelled on March 18th & 19th

Full Band, Jazz Band and Band Concerts are cancelled

All field trips are cancelled.

All High School Open Houses are cancelled. 

All external guest speakers are cancelled. 

All students showing flu-like symptoms are encouraged to stay home over the next few days.

All students who have travelled outside of the country returning on or after March 13th should self-isolate.

We will be posting a list of curricular websites that are offering free membership during this Covid-19 period. 
Our role in the face of challenge is to model how we rise up and continue to find the positive. Your children's educational success and personal well-being are important to us.
Sending every student the strength to remain calm, the will to keep learning and a giant squeeze to say we will miss you over the next while so we do our part to flatten the curve on Covid-19!