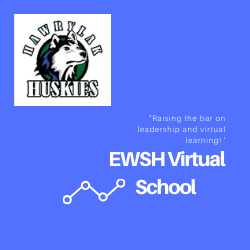 Hello Husky Leaders!
Your team is working around the clock to get ready to launch our Husky eLearning adventure.
We can not wait to connect with you over the next few months.
Will we still be learning?!
YES, of course, but we will be doing it from the comfort of our houses and will be having a lot of fun along the way.
We challenge you to show up as much as possible and to keep a positive attitude about home learning. Covid-19 is forcing us to stretch and learn, ultimately making us better educators. We hope to see our Husky leaders grow too. We believe you will build independence, you will become more familiar with tech tools, you will become faster typers and you will learn to value f2f school now more than ever! 

Click here to read a quick hello from admin and to access some key learning links while our teachers set up their virtual classrooms! 
We miss you A LOT!! Fun times are coming.
Be safe. Self Isolate. 
<3 Mrs. Daelick