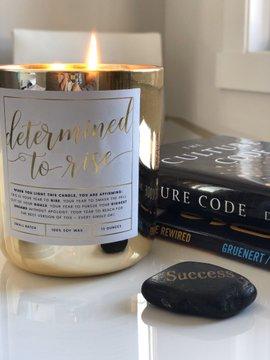 Diary of a COVID-19 Principal - (*long post*)
I am as proud of our team as I possibly could be. Husky staff is crushing their first few days of 'Husky Virtual School'.
On Friday, Principal's learned what our jobs will entail during this pandemic. Our Division used a gentle, very human approach. It was so evident the care they held for their employees. Although I knew the task in front of us was huge, I felt assured that we were a team! Less than a week in and I already missed the connection. Likely the reason I loved my Zoom Mtg with leaders across our division. To start the meeting I turned my camera off...it felt more comfortable...but quickly realized how much I was enjoying the smiles of people in their home element and took my first risk and turned on the darn camera! Step 1. Get over it! 
Friday following the meeting I threw out a social Zoom hangout for any staff who were nervous and wanted to try out the new Zoom platform. (Selfishly, I was just missing them and wanted to catch up). I guessed at least 5 staff would take me up on the offer. I was blown away, 40+ staff spent over an hour on Friday night catching up and talking about what school can look like. This kick-started my adrenalin! I was stoked.
So I got down to it. I was as excited as I was when prepping for my first principalship! It was/is a challenge and I was/am voracious for information to learn how to do this well! Let's face it, it is a nice distraction from the news. I wanted to create a Virtual School so we could carry on with collaboration, organization and most important...connection. I wanted to model risk-taking in a world we are all new too. I just hoped/prayed that after our first staff meeting our team would see the opportunity in the challenge. Not to say there hasn't been stress. Change is stressful. It is a bit of a rollercoaster with challenges and wins. But what has superseded the stress is team collaboration, learning, hard work and celebration. This team is seeing the opportunity, each at their own pace!!
Our staff is making 700 personal phone calls to families, they are in their kitchens recording science experiments connected to outcomes, they are moving a classroom from 4 walls to a virtual space (many have never used before), they are reading virtual stories to send to families, they are setting up mini classroom spaces at home to teach in, they are building fitness videos to connect with kids (Mind, body, Connect), they are creating virtual content even though almost every one of them hates being on camera...they are doing it anyway. They are doing this while balancing families, front line members in their families and dealing with the unknowns in our world.
It is inspiring! They are inspiring! I am blessed.
Huskies we are learning together. It is going to be messy. There will be some video mishaps. Our kids may pop in the screens asking for our attention (and cookies). But I assure you our team's hearts are all in! WE MISS OUR KIDS!
I wish to thank the many Hawrylak families we have already chatted with. We deeply appreciate how GRACIOUS & SUPPORTIVE you have been. We needed that today. <3
In closing, I want to publicly acknowledge the number of Husky families working on the front line to keep us safe! Our respect for you runs deep! We dedicate our next few months to you! You are teaching us all one of the most memorable lessons...even when your scared...you do it anyway!
Covid-19 isn't going to take us down...it is going to build us even stronger!
Stay Safe. Isolate.
<3 and respect, 
Mrs. Daelick