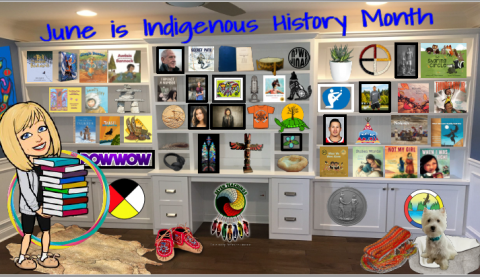 June is a time for all people - Indigenous, non-Indigenous and our beloved newcomers - to reflect upon and learn the history, contributions, culture, strength and resilience of our Canadian Inuit, First Nations and Metis people! 

Together, we learn, celebrate and reflect on our biases to become stronger as a nation. 

We invite all families to spend an hour or so getting lost in Mme Youck's Library filled with resources to deepen our understanding, challenge our thinking but most of all to enjoy celebrating the accomplishments and teachings we glean from Canada's Indigenous Peoples. 
Click here - and then click on the books and characters (including Mme Youck's dog, Tali) to be whisked away on a journey of learning, celebration and fun!