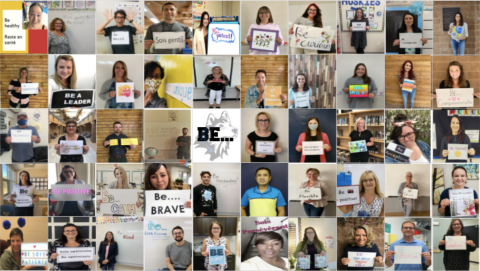 I can say with conviction the Husky Team will do what it takes to make this school year a success!
Check Out our Husky Welcome Back Safe Return video. The actors are on FIRE!!
Special Thanks to our Acting Team, our Videographer (Mr. Kardynal) and Tracy Youck for making the video come to life! 
This year is going to ROCK!  
Be Kind, Be Safe, Be Compassionate, Be Flexible, Be Patient, Be A HAWRYLAK HUSKY!