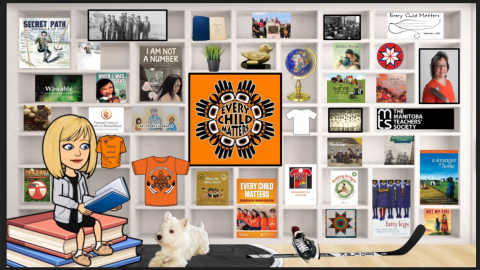 September 30th marks Orange Shirt Day, a day when we honour the Indigenous children who were sent away to residential schools in Canada and to learn more about the impact these school have had on our Indigenous communities for over a century. 
In the spirit of reconciliation we encourage our community to join in on the learning and to wear Orange on Sept 30th.
To get involved check out this incredible virtual library created by our own teacher-librarian, Mme Youck.

https://drive.google.com/file/d/1IR4ERj5udOs2EY4w2tgEF1ORFmZeFzf9/view?usp=sharing
.