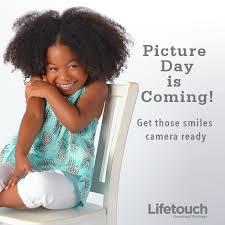 Picture Day is coming Tuesday, October 6 - Wednesday, October 7.
Gr. K - 4/5 - October 6th
Gr. K & 5-8 - October 7th
E-Learners - this just in! The eSchool is setting up their OWN picture day! They will communicate this with you soon! 

After Picture Day, order pictures on mylifetouch.ca using your Portrait ID and Access Code which can be found on your Picture Day order form.