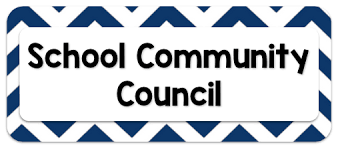 The HSCC or "School Community Council" at W.S. Hawrylak School is composed of parents ranging from Kindergarten to grade 8. We have members that have participated in meetings and committees at other schools for several years, and some who are joining for the first time. We welcome new faces and encourage parent participation. The parent council is a place where you are able to listen; and be heard. This is your opportunity to be an advocate for your child and their learning environment. It gives you a chance to be involved in the discussions that makes your school a better place. The responsibility of the SCC is a great one, and we believe that you deserve a chance to be involved!
ROLES AND RESPONSIBILITIES OF HSCC MEMBERS
Contribute to the effectiveness of the educational program at W. S. Hawrylak School and in the community;

Discussing education-related and school specific issues for current year and into the future;

Advocate for safety, nutrition and improved learning resources;

Coordinate with the W.S. Hawrylak administration and Regina Board of Education on school-related issues;

Governance of financial matters including budget management and funding allocation.
HSCC ACTIVITIES
Development and execution of fundraising initiatives to secure items/programs to enrich our students school experience 

Coordination of family-friendly events ;

Coordination of special events;
Getting involved with the SCC is a great way to stay informed about what is happening at the school. It is a wonderful opportunity to meet and get to know some of the administrators, teachers, and other parents in our school community. It also provides you with the opportunity to directly impact your child's school by providing input and opinion on relevant matters.
If you would like to join our upcoming SCC meeting on Monday, September 13th at 7:00pm please email allisonmang@yahoo.ca.  A ZOOM link will be shared with you to participate.
We look forward to meeting and planning with our families and community members.