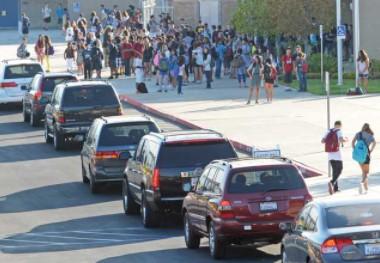 With the excitement of spring we have seen an increase in students walking to and from school. 
We share safety reminders with students regularly on announcements.  Families please ensure you are reminding your children daily to take care and pay attention to their surroundings when walking.
Here are a few safety reminders for walking to school:
Look both ways and use crosswalks —don't assume drivers will stop, wait for them to stop.
Walk on sidewalks or paths.
Walk with a group.
Eyes up, phones down.
Be a good role model.
Be visible.
Families, please ensure you are also obeying and following good driving practices if you drop off or pick up your child each day. Please DO NOT idle or stop by the pylons outside of the school.  If you are dropping your child off, do it quickly in the drop off area.  DO NOT stay in your vehicle and watch your child play as we know there are many other families trying to drop their child off safely as well.
Please click HERE for a few other safety reminders for dropping off and picking up.