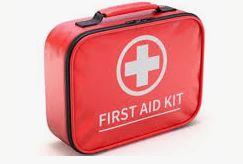 elect from a wide range of Canadian made, quality first aid and safety products customized with our own Huskie logo.
Simply look through the brochure and go School Cash Online to make your purchase:
https://rbe.schoolcashonline.com/
All orders must be submitted no later than Friday, October 28th to ensure delivery before the winter break.
Please note that payments by cheque and cash cannot be accepted at this time.
First Aid & Safety Kits available to order online:
Pocket First Aid Kit [$5.00]
Home Kit [$10.00]
Emergency Safety Hammer/Belt Cutter [$10.00]
Pet First Aid Kit-Blue Bag [$10.00]
Pet First Aid Kit-Red Bag [$10.00]
Pet First Aid Kit-Green Bag [$10.00]
Family First Aid Kit [$20.00]
Auto Safety Kit [$20.00]
Emergency Solar Hand Crank Radio [$25.00]
Essential Roadside Kit [$50.00]
2 Person 72HR Survival Kit [$95.00]
Thank you families for supporting our school community fundraiser.  Your contribution and support allows the SCC to fund various events each year at the school. 
The SCC funds collected this school year have supported the following events to date:
Books & Muffins during Education Week
Classroom teacher purchases for materials & supplies for student use
School extra-curricular referees
Outdoor playground equipment for recess
Gym equipment for indoor physical education
Purchasing of games and materials for indoor recess
Thank you for all your do to support our students and school community!