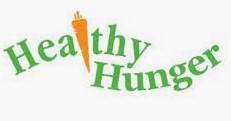 Welcome back to another school year of special lunches - École W.S Hawrylak HSCC is excited to host SIX special lunches throughout the school year!
Thursday, October 13th, 2022  (cut off October 8th) – Dominos & Menchies
Friday, December 2nd, 2022 (cut off November 27th)  – Subway & TCBY
Thursday, January 19th, 2023 (cut off January 14th)  – Dairy Queen
Wednesday, March 15, 2023 (cut off March 10th) – Pizza Hut & Booster Juice
Friday, April 28th, 2023 (cut off April 23rd) – Subway & TCBY
Friday, May 26th, 2023 (cut off May 21st) – Dominos & DQ Blizzards
The use of  Healthy Hunger has proven to be very successful over the last several years.   As a result, the École W.S. Hawrylak School Community Council (SCC) will continue to use this website for ordering and processing of all fun lunches. Cash payments will NOT be accepted for any fun lunch orders. 
Please go to https://www.healthyhunger.ca/ where you will be able to create an account, place the order for the upcoming lunch in December and pay online. Please note the school is listed under École W.S. Hawrylak.  
For families that already have an account, once you log in you will need to once again add your child(ren) and choose the correct classroom teacher prior to placing an order. It is important that if you have more than one child, that you place each order under each separate classroom – this is important because the food is labelled by classroom and would cause one sibling to get extra food while making it appear the other sibling has not placed an order, if all food was ordered under one child.
You can order all the  lunches at once if you prefer as orders can be cancelled any time prior to the 5 day cut off.  Orders can be placed online until 5 days prior to the date of the scheduled lunch (as outlined above)  – this is the date that the website uses to close orders. Once this date is passed, we are unable to add any more orders so please remember to order prior to the deadline.
Thank you from your École W.S. Hawrylak School Community Council special lunch committee!